Online ACT Course Giveaway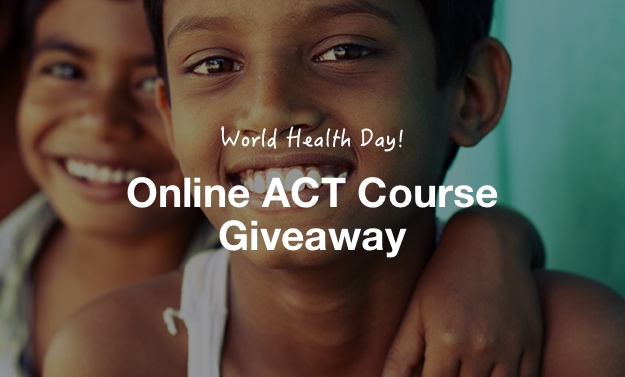 To celebrate World Health Day we are giving away 100 places to our ACT Online Courses during April.
Howdy, folks!
To celebrate World Health Day on April 7th I am giving away 100 free places to any of my ACT Online Courses in April.
This offer is open to anyone who is from a developing country or working for a not-for-profit organisation and could really benefit from some ACT training.
You can nominate yourself or someone you know by sending my team a brief message telling us your story, how ACT training could help, and which course you would like to take.
Take a look around this site for more information on my courses.
Please fill out the form below to nominate.
Cheers, Russ